As your onsite real estate professionals at Rancho Casa Blanca Resort, our Coldwell Banker Realty team provides real estate services to our clients, buyers and sellers alike.

Richmond Real Estate Group offers a fresh and innovative approach to our clients which makes us stand out, and more importantly, allows us to more effectively market our clients properties.

Our goal is to exceed expectations and provide outstanding customer service through good communication and performance. We are personally involved in every stage of the real estate transaction process to ensure important tasks are completed in an efficient manner and that you are completely satisfied with the purchase or sale of your property.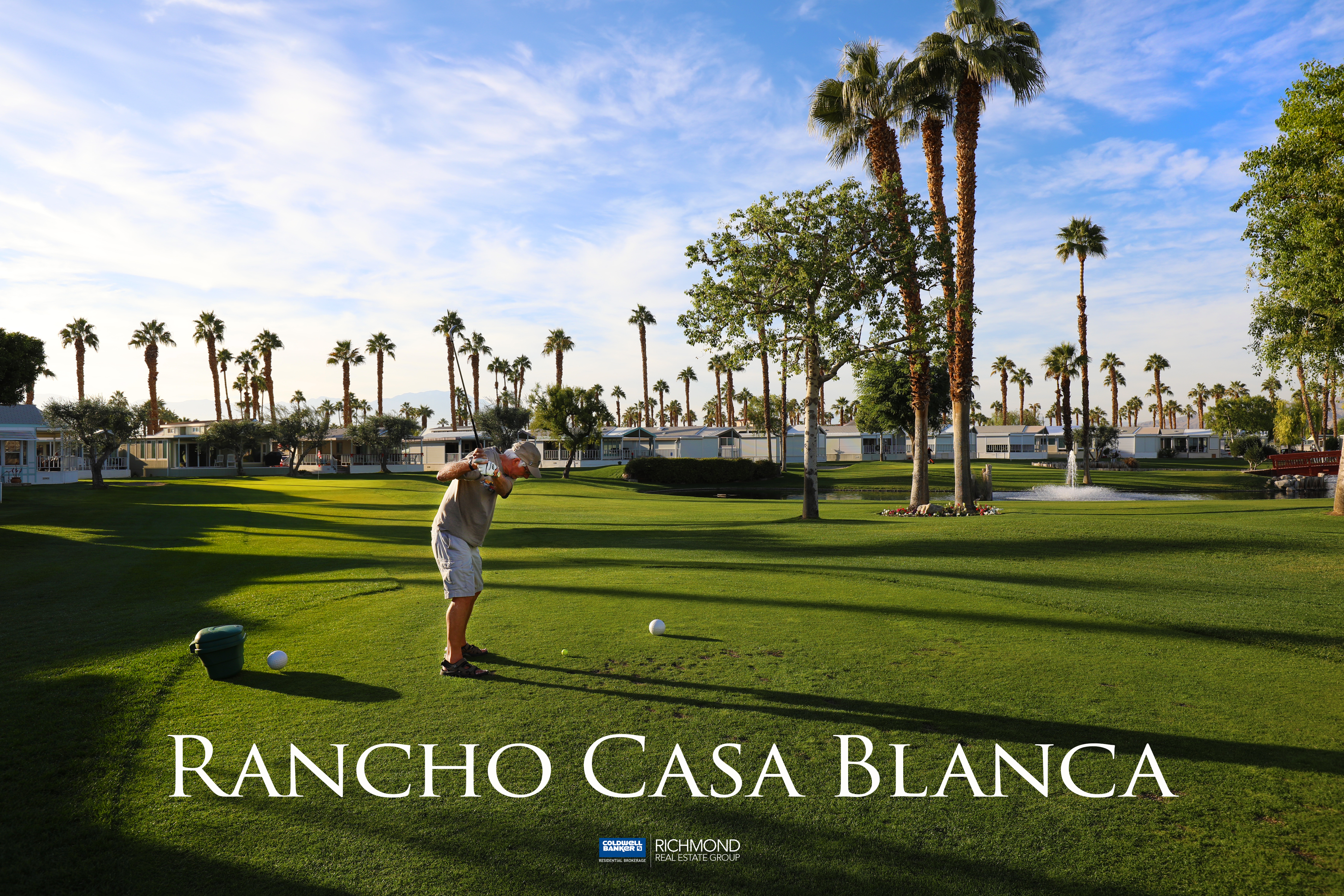 We understand that buying or selling a home is more than just a transaction, it's a life-changing experience. Richmond Real Estate Group is dedicated to providing exceptional, personalized service for all of our clients. We take great pride in the relationships we build and always work on our client's behalf to help them achieve their real estate goals.
Our team of experts at Coldwell Banker Realty represent the best and brightest in the industry, and we're always striving to lead the field in research, innovation, and consumer education.
Today's buyers and sellers need a trusted resource that can guide them through the complex world of real estate. With our extensive knowledge and commitment to providing only the best and most timely information to our clients, Richmond Real Estate Group is your go-to source for insight and advice for buying and selling here at Rancho Casa Blanca Resort.
Our philosophy is simple: Our clients come first. We pledge to be in communication with you, keeping you informed throughout the entire buying or selling process. We are confident that throughout the process you will be happy!
We don't measure success through achievements or awards, but through the satisfaction of our clients.

Testimonials:
——————————————-
Janet & John Duncan
"It is an absolute pleasure to compliment and thank you for the outstanding job you have done in managing my real estate requirements. Having owned and sold 30 properties in the past, I rate you 1st among all previous agents we have dealt with". You do Make SOLD Happen!
———————————————
Jess & Barb Prater
"We want to thank you for all your hard work and long hours to sell our home! You've been great on keeping us informed on all the many steps in selling a house. Your slogan, "I Make SOLD Happen" says it all. We've recommended you to all our friends, neighbors and family."
———————————————
– Carrie & Brent Valder
"We found Jim to be extremely knowledgeable and very accommodating. He helped us through every step of the process of the purchase, even helping us with the utility companies, moving and a contractor to remodel our home. We most definitely recommend Jim to anyone who requires a top notch Realtor, whether buying or selling a home." He does "Make SOLD Happen".
———————————————
Sun City Shadow Hills – Linda & Gord Jamieson
"Thank you for your outstanding service for us and all the extra things you did for us after closing escrow. We were very lucky to have had you as our realtor."
———————————————
– Pat & Don Callahan
"Thank you for Simply Making SOLD Happen", for us. As you know, our hope would have been to stay here, but the selling process was very smooth and made it much easier to "Start our next Chapter", thanks to you and your excellent staff. Thanks again!
———————————————
– Joe Laraway
"Recently I began looking for a house to potentially purchase in the Palm Springs area. I had previously met Jim and knew he was familiar with the area. After deciding to move forward and contacting Jim, everything fell into place. Jim learned about my requirements and out together a comprehensive booklet of properties that met my criteria. Jim dedicated more than enough time to my search and also discussed how each property fit my needs. Jim's knowledge and experience of the area were invaluable during the sales agreement process.
"If you have bought or sold a home, you know that once the sales agreement is signed, a great realtor must stay deeply involved with all the details in securing a loan and the escrow/closing process. Jim did an excellent job of working closely with me through the complete process, keeping me informed at all times. This wasn't easy when you're a thousand miles away.
If the time comes, I want to sell my house, you can be sure it will be listed by Jim. I highly recommend Jim as a true professional and he makes the journey a fun experience".

Working together to match Buyers & Sellers at Rancho Casa Blanca Resort!